Our goal is to complete your truck repair quickly and accurately so you can get back on the road with confidence.
There are garages all over the Lexington, North Carolina area that can reliably repair automobiles and light-duty trucks, but when you need truck repair for a semi-truck, your options are more limited. At Eller Diesel Truck & Trailer Repair, we offer truck repair for medium trucks, heavy-duty trucks, and semi-trucks. We can be a valuable resource for maintaining your truck to help avoid many truck repair issues, as well.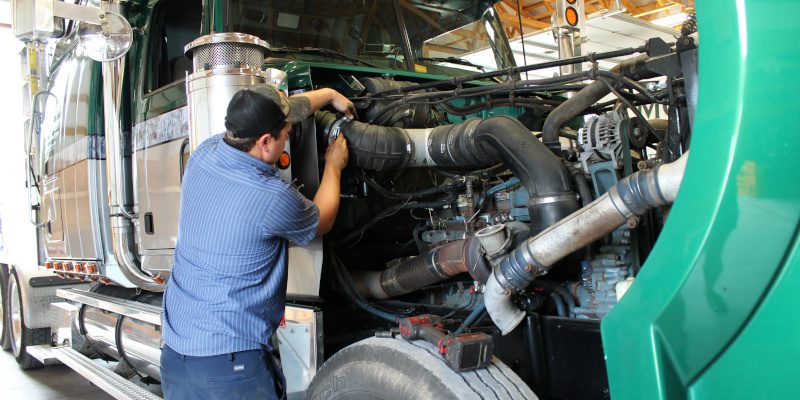 If you are a for-hire hauler, every moment that your wheels aren't turning represents lost revenue and could be damaging to your reputation. Our focus on speedy truck repair without sacrificing quality and accuracy means you'll be back on the road as quickly as possible. We have the experienced team and state-of-the-art diagnostic equipment to troubleshoot your truck and handle the appropriate truck repair quickly. Even when we have found the problem, we'll do a full inspection just to be sure there isn't another problem brewing.
We have more than two decades of truck repair experience and have become a trusted source for truck and trailer repairs among locals and truckers who drive through the Lexington area frequently. If your travels bring you anywhere near us, we're worth the detour to have your truck serviced and any trailer or truck repair issues resolved. We are also happy to work with fleet owners who are looking for a reliable place for truck and trailer maintenance and repair services.
If you have questions about our truck repair services or would like to schedule an appointment, don't hesitate to contact us. We also offer roadside assistance in our service area.
---
At Eller Diesel Truck & Trailer Repair, we offer truck repair services to those in Salisbury, Granite Quarry, Rockwell, Landis, Kannapolis, Lexington, China Grove, Cleveland, Mooresville, Faith, Gold Hill, Richfield, Albemarle, and Concord, North Carolina.
Similar Services We Offer: