As a truck shop, we cater to those who drive and manage trucks for a living.
Although many automotive repair shops in the Lexington, North Carolina area can work on trucks, few have the equipment and experience needed to work on more specialized vehicles, such as semi-trucks, tractor trailers, RVs, and heavy-duty machinery. A handful of these locations might work on diesel engines, but even finding one that can handle this task can be a challenge. Instead of taking a chance on a truck shop that doesn't meet your needs, contact us at Eller Diesel Truck & Trailer Repair for all your truck repair and maintenance needs. We're experts in heavy-duty machinery and vehicles, and we can repair all types of issues that prevent you from getting out on the road.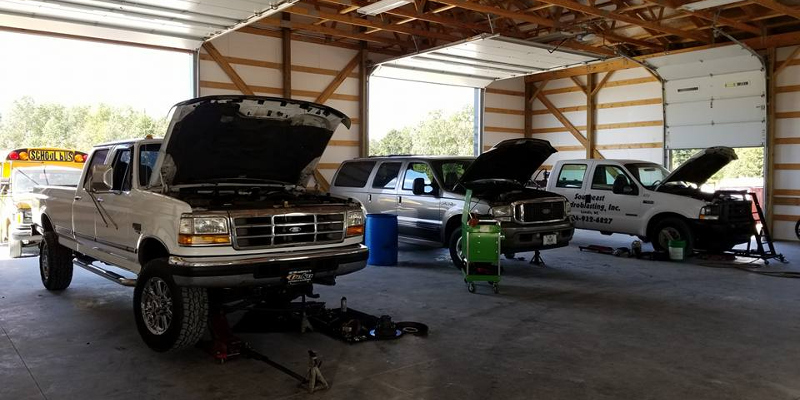 At our truck shop, we cater to those who drive and manage trucks for a living. Our business has been serving local trucking company owners and owner operators, as well as truck drivers and transportation managers, for more than 20 years. When you encounter a problem with your truck, bring it to us, and we'll start by running some diagnostic testing. We use OEM diagnostic software that quickly and effectively tells us what is wrong with the truck, and we can use this information to come up with a plan for repair.
In addition to performing truck and tractor trailer repairs, we're also available to help you keep your truck and trailer clean. Many of our customers rely on us for trailer washouts, which can remove dirt and grime that build up when you're out on the open road. We're the truck shop you can count on for all your needs.
---
At Eller Diesel Truck & Trailer Repair, our truck shop proudly serves those in Salisbury, Granite Quarry, Rockwell, Landis, Kannapolis, Lexington, China Grove, Cleveland, Mooresville, Faith, Gold Hill, Richfield, Albemarle, and Concord, North Carolina.