We offer comprehensive diagnostic services to get to the bottom of whatever issue you're facing with your truck.
Diagnosing issues with trucks requires a special skill set, but thankfully for those in and around the Mooresville, North Carolina area, our team here at Eller Diesel Truck & Trailer Repair has those skills in spades. With over thirty years of experience, our shop is the one that other local shops send trucks to when they are experiencing problems that they can't figure out. We have a thorough and comprehensive truck diagnostics program that allows us to get to the bottom of virtually any issue you might be experiencing and get you back on the road as soon as possible.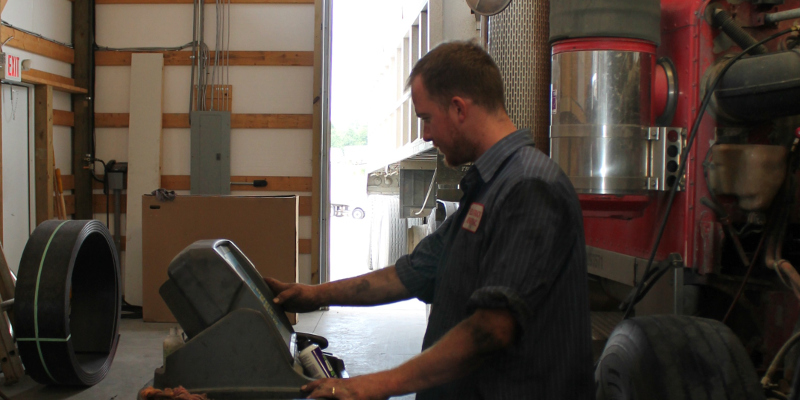 Although most truck owners are very familiar with the basics of their rig and can often determine on their own or at least have a strong suspicion of what's causing a problem, seeking the help of an experienced shop that can run complete truck diagnostics will ensure that the root of any problems you're experiencing are addressed. Our team can work on engines and rigs of all sizes and models, and you can trust us to get to the bottom of whatever issue is plaguing your truck.
We also offer roadside assistance and can tow your truck back to our shop if you experience a breakdown while on the road. Our team is ready to put in the work needed to get you up and running again. We respect that many truckers are on tight deadlines, and we'll do all we can to minimize your downtime so that you can meet your timeline and maintain good standing with your clients.
If you're experiencing issues with your rig, don't hesitate to contact our team for the truck diagnostics and repair services you need.
---
At Eller Diesel Truck & Trailer Repair, we offer truck diagnostic services to those in Salisbury, Granite Quarry, Rockwell, Landis, Kannapolis, Lexington, China Grove, Cleveland, Mooresville, Faith, Gold Hill, Richfield, Albemarle, and Concord, North Carolina.