If you experience an unexpected issue with your tractor trailer, we offer roadside assistance.
A tractor trailer, or a large truck with a long trailer attached to the back of it, is an important piece of transportation equipment. Truck drivers often use tractor trailers to haul heavy machinery and equipment. You may also see tractor trailers in use on construction sites and industrial sites. When you need repair for a tractor trailer, you can't rely on just any mechanic. Many automotive technicians don't have the experience or knowledge needed to work on this type of machinery. At Eller Diesel Truck & Trailer Repair, we have the team you can trust to take care of all your tractor trailer needs.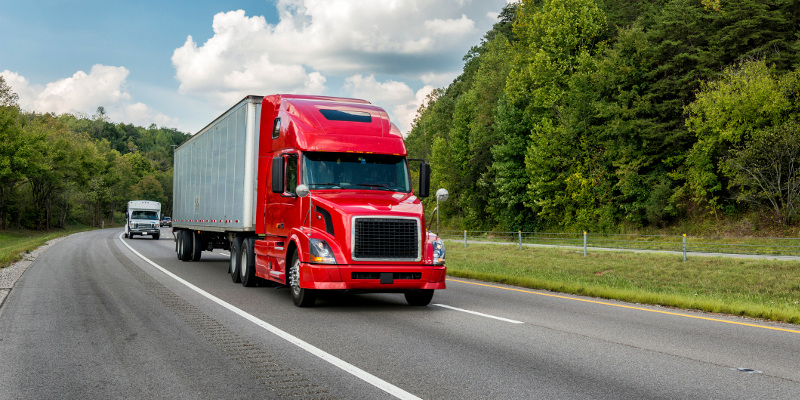 We have heavy-duty mechanics who work on heavy-duty machinery regularly. Our services are available to customers in and around Salisbury, North Carolina. Over the 20 years we've been in business, we have provided truck and trailer repair services to many local business owners, contractors, and transportation companies. We have extensive experience in this area, along with the right tools and equipment to handle any type of repair you might need.
4 Common Tractor Trailer Repairs
Tractor trailers are used in all sorts of different ways. No matter your use for your tractor trailer, we here at Eller Diesel Truck & Trailer Repair want to ensure that you are able to get where you need to go when you need to get there! Maintenance and repairs are important to keep your tractor trailer going. Here are a few common tractor trailer repairs that you might encounter along with some tips on how you can avoid them in the future.
Body Repairs. Do you have dents or dings that need to be repaired on your tractor trailer? Most of these are cosmetic and won't cause any real harm, but the bumpers or flaps, on the other hand, could be damaging and harmful for others on the road. Regular maintenance and inspections can help you prevent these issues from becoming potential road hazards.
Electrical Problems. Brake lights are important, almost as important as the brakes themselves! Because your lights, both brake and signal, let people on the road know your driving intentions, they are an important safety feature that shouldn't be negated due to an electrical issue.
Tire Tread. Tires are a crucial safety feature and should be checked regularly. When tire tread is low, you don't always have the traction that you need to come to stop when you need to!
Brakes. Are your brakes able to slow you down like they should? Brakes get a lot of use with a tractor trailer and need to be monitored and replaced regularly.
If you have questions about tractor trailers, please contact us here at Eller Diesel Truck & Trailer Repair today!
25 YEARS OF RELIABLE TRUCK & TRAILER REPAIR
If you experience an unexpected issue with your tractor trailer, we also offer roadside assistance. In our line of work, many of our customers aren't able to get to us, especially when they break down on the side of the road. Since standard tow trucks might not be able to haul you out of a dangerous situation, rely on our team to take care of you when you have an issue. We'll be happy to send one of our technicians to tow your tractor trailer to our location, where we can diagnose the problem and begin the repair process.
---
At Eller Diesel Truck & Trailer Repair, we offer tractor trailer repair services to those in Salisbury, Granite Quarry, Rockwell, Landis, Kannapolis, Lexington, China Grove, Cleveland, Mooresville, Faith, Gold Hill, Richfield, Albemarle, and Concord, North Carolina.