In need of a trailer repair? Let us get you back on the road!
When you have a heavy-duty piece of equipment like a semi-truck or trailer and you are in need of a repair, you can't go to just any mechanic! You need a heavy-duty mechanic like ours here at Eller Diesel Truck & Trailer Repair in order to take care of all your maintenance and repair needs, including trailer repairs. When you need a trailer repair in Salisbury, North Carolina, there's no one better for you to turn to than our experts here at Eller Diesel Truck & Trailer Repair, and here's why: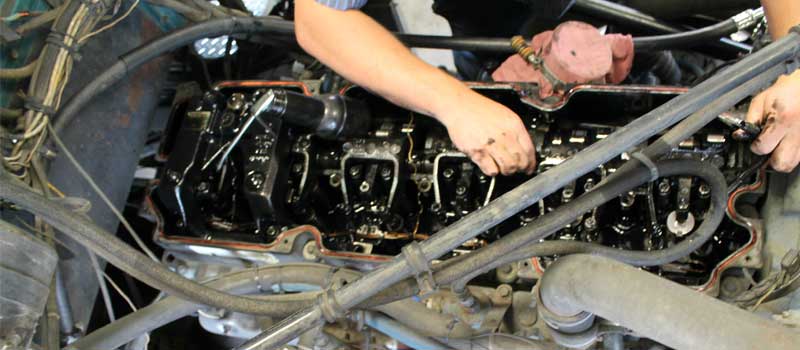 Experience- When you need a trailer repair, you can't call on just any mechanic! Not only do we have the ability to perform your trailer repairs, but we also have the experience you've been looking for. For over 20 years, our business has been working with diesel engines, trailers, and RVs. You can rely on us to get your trailer repairs done right, no matter what repairs you need.
Tools & Equipment– Not every mechanic will have the right tools and equipment needed to work on such large pieces of equipment. However, we do . . . because that's all we do!
Availability– Trailer repairs don't always come at a convenient time! That's why we offer roadside assistance for our customers. We can come to you if you are unable to come to us.
Top Reasons to Stick with Us for Trailer Repair
It is pretty much common knowledge that there are some services you should maintain loyalty to one provider for. For example, using the same pharmacist for all your medications avoids drug interaction problems, and having one doctor handle your healthcare lets them get familiar with you for overall wellness and the prevention of illness and disease. The same is true when it comes to trailer repair. When you consistently stick with us at Eller Diesel Truck & Trailer Repair, we get to know your truck and trailer well, and we also learn more about your expectations.
Another reason to stick with us for trailer repair is that we are the best in the Salisbury, North Carolina area. We are more thorough with our diagnostics, so we get to the root cause of the problem instead of putting a "band-aid" on it and hoping it works. The last thing you need is to be passing through the area, need trailer repair, go through the downtime to get it done, and go back to square one a few miles down the road.
Speaking of downtime, we understand that time is money in the transportation industry, so we work diligently to minimize your wait. We won't sacrifice quality for speed, but we won't work at a snail's speed either. Our many years of experience allow us to work more efficiently, thus quicker, than what an inexperienced trailer repair technician could accomplish.
Our consistency and quality show in that we have been BBB accredited since 1998. This displays that we have cared about quality for a long time and that your trailer repair is in very capable hands.
For all your trailer repair needs, we want to help you. Give us a call here at Eller Diesel Truck & Trailer Repair for more information today!
---
At Eller Diesel Truck & Trailer Repair, we offer trailer repair services to those in Salisbury, Granite Quarry, Rockwell, Landis, Kannapolis, Lexington, China Grove, Cleveland, Mooresville, Faith, Gold Hill, Richfield, Albemarle, and Concord, North Carolina.