Our truck towing services are available for medium-duty and heavy-duty trucks, as well as semi-trucks and RVs.
You can't call just any towing company when your semi-truck or other heavy-duty truck breaks down on the side of the road. You need a truck towing company with the capacity and experience to properly tow your truck. At Eller Diesel Truck & Trailer Repair, we understand that a semi-truck is a major investment. You can rest assured that our more than two decades of experience and our investment into top-quality truck towing equipment enable us to provide you with reliable service in the Lexington, North Carolina area.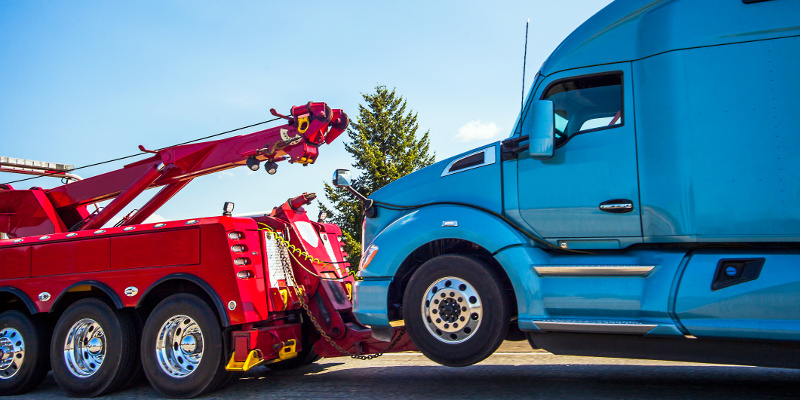 While we can tow your truck to wherever you desire, we recommend having us bring it to our diesel truck and trailer repair facility. We can get your truck up and running again quickly. Our team has amazing diagnostic and repair skills, as well as the determination to reduce your downtime.
Our truck towing service is also available for RVs and other types of medium-duty and heavy-duty trucks. If you want confidence that your vehicle is being cared for properly, you won't go wrong by reaching out to us. If our roadside assistance abilities can't get you back on the highway, we'll tow it in to get the necessary repairs taken care of.
If you need truck towing as a local driver or someone passing through the area, contact us to get you taken care of. We'll get someone to your location as soon as possible and answer any questions you might have. We have earned a stellar reputation for our integrity, quality work, and customer service, and we look forward to showing you the difference it makes to work with a talented and helpful truck towing professional.
---
At Eller Diesel Truck & Trailer Repair, we offer truck towing to those in Salisbury, Granite Quarry, Rockwell, Landis, Kannapolis, Lexington, China Grove, Cleveland, Mooresville, Faith, Gold Hill, Richfield, Albemarle, and Concord, North Carolina.