Visit our blog for more information on critical truck repair and our services in Salisbury.
Are you looking for solutions to a diesel engine problem? Do you need to find a mechanic who knows how to handle heavy-duty truck repair in Salisbury, North Carolina? You'll find some interesting topics and great information on the Eller Diesel Truck & Trailer Repair blog!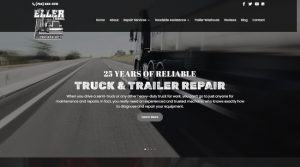 We've been working on a new site for the last month, and we're pleased to say it's finally live!