Rely on us for all your truck or trailer repair needs.
Diesel engines are much different than ones you find in the average car, which means you need to find an expert to help you take care of your truck in the Salisbury, North Carolina area. At Eller Diesel Truck & Trailer Repair, we're your top source for diesel services in Salisbury thanks to our more than 25 years of experience and commitment to getting things right for our customers the first time.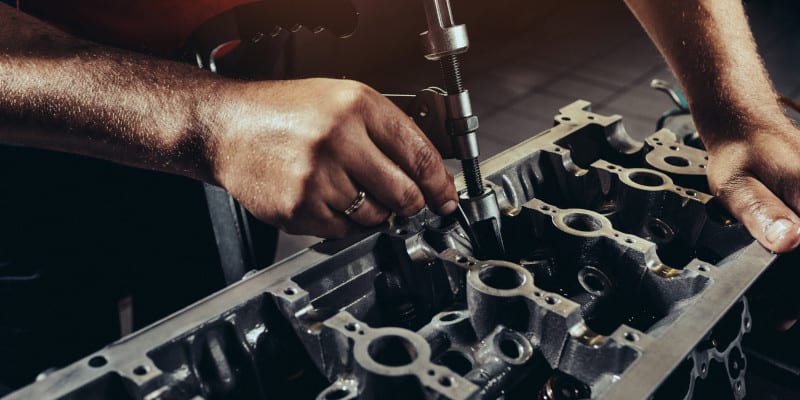 Our Process
As part of our diesel services, we always start things off with a complete diagnostic. We realize that when dealing with a diesel engine, you need to know exactly what the problem is to provide reliable service. We'll thoroughly inspect your truck or equipment and make sure we know where to start when providing repair or maintenance solutions.
After determining what needs to be done, we provide fast, efficient diesel services that get you back on the road again in no time. Whether you simply need an engine tune-up, a major repair, or a replacement part, trust our team to return your truck to prime working condition in no time. We also keep our prices low and competitive, so there's never any question about where you'll take your truck for diesel services!
25 YEARS OF RELIABLE TRUCK & TRAILER REPAIR
An Intro to Our Diesel Services
So, what exactly do our diesel services involve? Here are the primary diesel services we offer and what you can expect when you bring your vehicle to us:
Truck repair—Is your truck having a hard time keeping up with what you need to do? Did you run into a major malfunction that has left you scrambling to get things done without your truck? Don't worry about what will happen to your truck when it needs some work done on it! Simply call us, and we'll take care of all your truck repair needs without hassle.
RV repair—Your RV is the perfect home away from home for a lengthy vacation or a quick getaway. When something goes wrong with it, you're worried you'll miss out on some fun! Luckily, we'll get your RV back up and running again in no time, so you can get back on the open road.
Trailer repair—When your semi-truck or trailer needs repair work, you can't just go to anyone to repair it! Bring your big rig to our shop, and we'll accurately diagnose the issue and take care of it, so you lose as little operational time as possible.
When it comes to diesel services, we really do it all! Ultimately, we want to help you keep your fleet or business running without problem, and you can always count on our team to be there for you.
Get in Touch with Us Today
We'd be happy to tell you more about our diesel services and what they include. Get in touch with us at Eller Diesel Truck & Trailer Repair the next time you need help with your truck or equipment. We look forward to working with you!
---
At Eller Diesel Truck & Trailer Repair, we offer diesel services to those in Salisbury, Granite Quarry, Rockwell, Landis, Kannapolis, Lexington, China Grove, Cleveland, Mooresville, Faith, Gold Hill, Richfield, Albemarle, and Concord, North Carolina.