When you need a diesel mechanic for your car, truck, RV, or semi-truck, you can trust us for efficient, effective services.
While there are some similarities between gas and diesel vehicles, when you have a diesel truck or car, it is always better to entrust an experienced diesel mechanic with it. Here at Eller Diesel Truck & Trailer Repair, we have experience with maintaining, repairing, and servicing diesel engines in any type of vehicle. If you need a diesel mechanic in the Kannapolis, North Carolina area for your semi-truck, RV, or automobile, you can be sure that our dedication to quality can't be beat.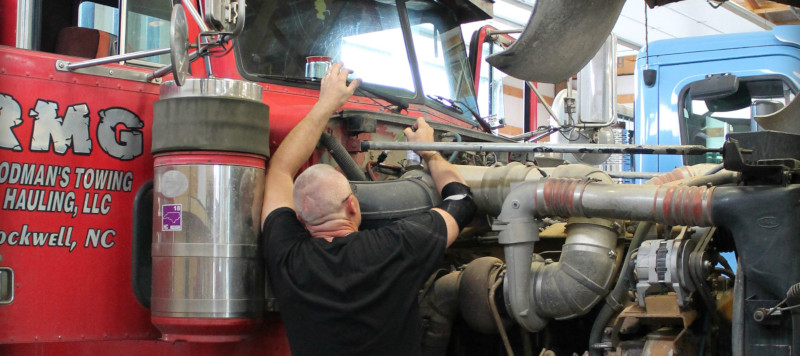 An experienced diesel mechanic is going to be able to quickly and accurately diagnose whatever is going on with your vehicle's diesel engine and also repair it in a timely manner. That means the time it takes to get you back on the road will be minimized, and the labor cost can be lower, as well. Ideally, you do not want to have to return because the problem wasn't fixed correctly the first time. We avoid that by putting only an experienced diesel mechanic on the job and checking it out thoroughly before releasing it back to you.
Since 1991, we have always been dedicated to excellence and treating our customers with the utmost respect. You can be confident that the diesel mechanic who works on your RV, truck, or car will be experienced and attentive to your needs. If you have any questions that a diesel mechanic can answer, don't hesitate to reach out to us. Call us today to schedule maintenance or any repairs you need efficiently and effectively accomplished.
---
At Eller Diesel Truck & Trailer Repair, our diesel mechanics proudly serve those in Salisbury, Granite Quarry, Rockwell, Landis, Kannapolis, Lexington, China Grove, Cleveland, Mooresville, Faith, Gold Hill, Richfield, Albemarle, and Concord, North Carolina.