Our trailer repair services will get you back on the road quicker than most.
Your semi-truck and trailer represent your livelihood, and every minute that they are out of commission is costing you money and damaging your reputation as an on-time hauler. When you need work done on them, you need a repair company that understands that time is of the essence. At Eller Diesel Truck & Trailer Repair, there are several reasons why we're able to get you back on the road quicker than most. The first is our exceptional diagnostic skills based on more than 25 years of experience. That ability gets us right to doing the truck or trailer repair instead of losing valuable time trying to figure out what is wrong or spending it fixing the wrong thing.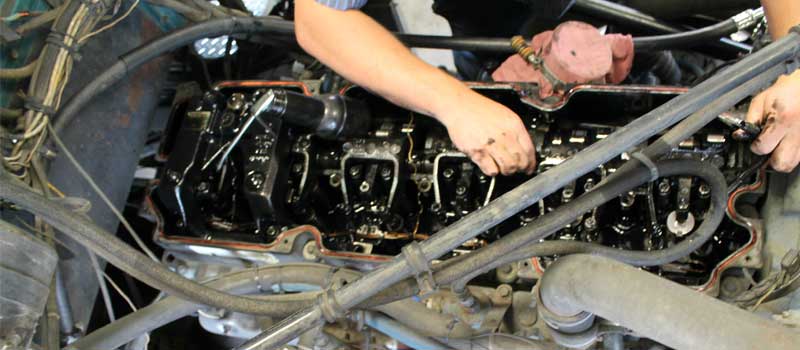 Another reason you should come to us is because we offer roadside assistance in the Kannapolis, North Carolina area, so you won't have to waste time trying to figure out what to do if you are unable to get your truck and trailer to us. Just because the need for trailer repair is inconvenient doesn't mean it should wait. If need be, we'll bring your vehicle back to our shop so we can get it repaired properly. With our full array of tools to handle trailer repair, you won't face being told your repair cannot be accomplished until we obtain the appropriate tool.
You can count on us to do what needs to be done to get your trailer repair accomplished in a timely manner. While we won't sacrifice quality for speed, we have the experience to get the job done reliably and efficiently. Call today to learn more.
---
At Eller Diesel Truck & Trailer Repair, we offer trailer repair services to those in Salisbury, Granite Quarry, Rockwell, Landis, Kannapolis, Lexington, China Grove, Cleveland, Mooresville, Faith, Gold Hill, Richfield, Albemarle, and Concord, North Carolina.