We have the tools & equipment, and two decades of experience, to handle your trailer repair right the first time.
Even something as seemingly uncomplicated as changing a tire is quite a bit more challenging when you are talking about a semi-truck trailer. You can't just call any garage in the Lexington, North Carolina area when you need trailer repair. You need someone with years of experience and the equipment needed for heavy-weight vehicles and complex situations. At Eller Diesel Truck & Trailer Repair, we have the tools & equipment needed and more than 20 years of experience to get your trailer repair accomplished reliably and efficiently.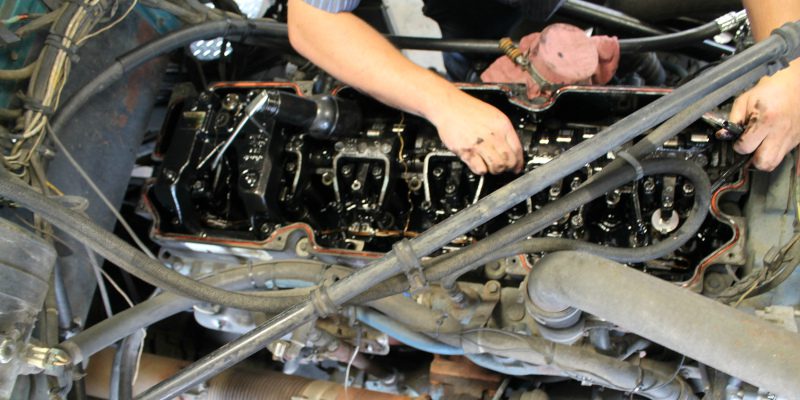 If you are an owner-operator, your cargo is your responsibility. Not staying on top of keeping your trailer in top condition can be a costly mistake. Not only could you face a huge insurance claim for the lost cargo, but also put your reputation on the line. You need to know that the company you trust to handle any trailer repair issues will make your trailer safe and your cargo secure.
Whether you haul through this area often, live in the area, or are passing through and find that you need trailer repair, turn to us to get you back on the road as soon as possible. If your trailer is not operable, contact us to provide roadside assistance, and we'll do what we can. We always focus on reducing your downtime because we know every hour represents lost revenue.
If you have questions about our trailer repair capabilities or would like to schedule an appointment, don't hesitate to reach out to us.
---
At Eller Diesel Truck & Trailer Repair, we offer trailer repair services to those in Salisbury, Granite Quarry, Rockwell, Landis, Kannapolis, Lexington, China Grove, Cleveland, Mooresville, Faith, Gold Hill, Richfield, Albemarle, and Concord, North Carolina.