You'll find great service, accurate diagnostics, and reliable repairs at our truck shop.
When you own a truck, be it a heavy-duty pickup or tractor trailer, you need someone who specializes in diesel engines and the complexities of such large vehicles. At Eller Diesel Truck & Trailer Repair, our truck shop handles nothing else, and we have built a solid reputation over our nearly 30 years for accurate and efficient diagnostics and reliable repairs. We have all the equipment and tools needed to take good care of your truck, including handling ongoing maintenance and repairs. We also offer roadside assistance for those instances in which you cannot get your truck to our truck shop.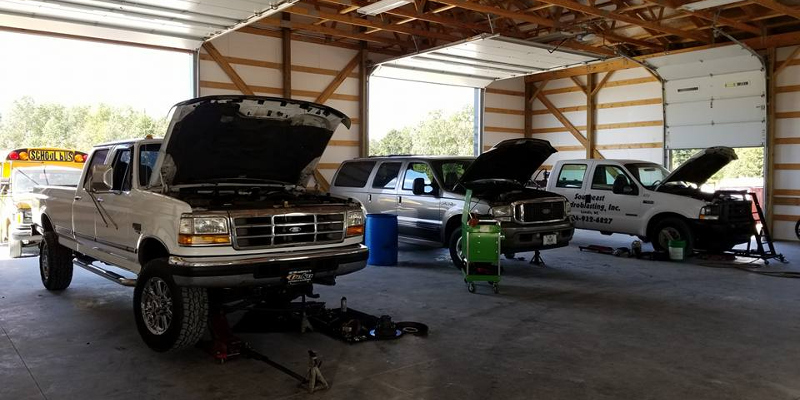 Our truck shop also takes care of RVs, so if you have an upcoming road trip and want to be sure your RV will safely manage the entire trip, bring it in so we can run it through a safety check and take care of the maintenance it needs to give you the best performance and fuel efficiency. You'll have more money for the tourist attractions if you need to put less in the fuel tank!
You'll always enjoy a great experience when you come to our truck shop, as it is quite evident by our friendly nature that we truly care about our customers' needs. You'll find that we keep our prices reasonable and competitive because we understand that driving trucks isn't the most economical thing in the world, but it sure is rewarding!
If you have any questions about our services as a premier truck shop serving the Kannapolis, North Carolina area, don't hesitate to reach out to us.
---
At Eller Diesel Truck & Trailer Repair, our truck shop proudly serves those in Salisbury, Granite Quarry, Rockwell, Landis, Kannapolis, Lexington, China Grove, Cleveland, Mooresville, Faith, Gold Hill, Richfield, Albemarle, and Concord, North Carolina.