Our truck diagnostics and repairs will have you back on the road in no time.
When you go to the doctor for an issue, you're usually going because you don't have the skills or the knowledge to determine what exactly is wrong. You need a medical professional who can align your symptoms with a diagnosis. While we here at Eller Diesel Truck & Trailer Repair are no medical professionals, we excel in diagnosing what is wrong with your diesel engine and fixing the issue. When you come to us for truck diagnostics, you are going to leave with a solution and plan of action.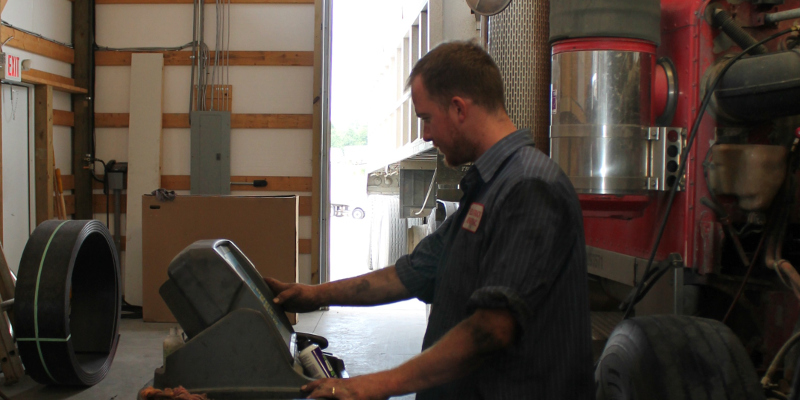 Here at Eller Diesel Truck & Trailer Repair, we have been working with large diesel engines since 1991. These many years that we have been in business have shown us all sorts of scenarios, common and uncommon, and allowed us to train on how to diagnose and repair these issues quickly and effectively. We know that not every mechanic is going to be able to care for your diesel engine, which is why we always recommend that you come and see our specialists, especially if you or your mechanic has been stumped before! Our reputation for truck diagnostics is such that we have other mechanic shops sending us the cases that they can't figure out for quick and effective diagnostics.
Whether you drive in yourself or need to be towed with our truck towing service, we know we can help you with your truck diagnostics in the Kannapolis, North Carolina area. If you have questions about our other services or would like to learn more about our truck diagnostics, please contact us today here at Eller Diesel Truck & Trailer Repair.
---
At Eller Diesel Truck & Trailer Repair, we offer truck diagnostic services to those in Salisbury, Granite Quarry, Rockwell, Landis, Kannapolis, Lexington, China Grove, Cleveland, Mooresville, Faith, Gold Hill, Richfield, Albemarle, and Concord, North Carolina.